InteleTravel
Are you someone who has a passion for traveling and would love to have amazing discounts on travel packages to beautiful destinations complete with four‐star accommodations? Would you also love the opportunity to leisurely make money from your home or while you are on vacation? If so, this travel business is ideal for you. An original trailblazer for true at-home travel agencies, InteleTravel has been involved in the travel industry for over 26 years and they work with all of the major travel suppliers including every resort and hotel brand, cruise line, vacation company, car rental agency and tour operator in the world. On top of their impressive list of business partnerships, they have also partnered with PlanNet Marketing to create a very unique business model and work at home opportunity for their representatives and travel advisors.

PlanNet Marketing
First and foremost, PlanNet Marketing is the culmination of years of marketing, sales and product distribution experience and it's the company's vast knowledge of network marketing and team building that gives their travel advisors and representatives the ability to turn a passion for travel into a flexible source of income and rewarding benefits. PlanNet Marketing representatives are able to offer InteleTravel's independent travel agent business opportunity to anyone that is interested in the freedom and flexibility of a business that can be operated from anywhere in the world, designed specifically for your individual needs and lifestyle. Representatives are paid a direct sales commission for every InteleTravel home-based Independent Travel Agency (ITA) that they sell along with the opportunity to build an organization of representatives that will essentially become their own business within the business. This is very important since every sale that is made within your structured organization will provide you with additional commissioned payments, thus becoming another source of income from your business.

As a travel advisor with InteleTravel, you are always in total control of your home business. You never have to report to anybody whatsoever and you will always be earning money on your own terms at all times. The amount of time you wish to invest into the business is entirely up to you and as an active InteleTravel agent, you will always have the ability to book cruises, vacations, hotels, all-inclusive resorts, tours, airline tickets, car rentals, and even vacation rentals for your clients, who may be friends and family or even yourself while earning lucrative commissioned payments for each booking. InteleTravel has over six million rental properties, including over one million apartments, homes and villas at over 150 beautiful destinations that are available for bookings. Agents, please take note, this is a really good deal for any client that is trying to save some money on their vacation. For the same cost as a long weekend spent at a hotel, your clients can comfortably stay for an entire week in one of the many available spacious vacation rentals that are designed to combine the comforts of home such as a kitchen, washer/dryer and multiple bedrooms with the amenities of a luxury resort complete with a spa and workout facility. All of InteleTravel's agents should be excited to be able to offer such a great deal to their clients and please keep in mind that all prices are per unit and not per person, which is a very important selling point. Once you get on board with InteleTravel and become travel advisor, you will be able to:
• Connect with fellow advisors
• Help loved ones plan trips
• Travel the globe for education
• Create an exciting new career
• Travel for less cost
And while InteleTravel may be similar to other travel sites, they also have access to:
• Exclusive offers
• Competitive rates
• Insider travel knowledge
• Destination events
• Full service support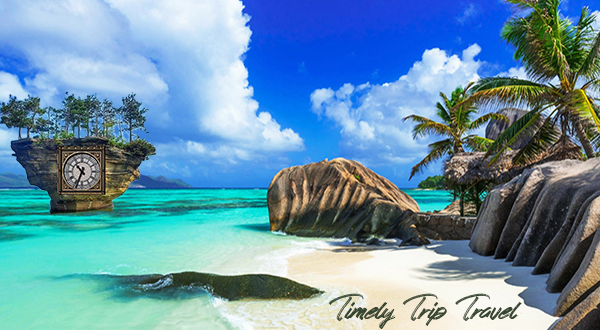 In conclusion, this is an amazing opportunity to work for yourself and earn passive income while enjoying all of the travel perks that are available to all of InteleTravel's independent travel advisors. Besides a newfound stream of income, there are always discounted travel packages available for amazing vacations to paradise destinations and you can work from anywhere in the world. This truly is an ideal business opportunity for any entrepreneurial travel enthusiast that wants to work independently. You don't need to have a sales background in order to be successful because the majority of agents start out by selling travel packages to their friends and family, which creates a true win-win solution for everyone involved. As an active agent, you will be earning commissioned payments for all of your bookings while your clients enjoy beautiful vacation destinations that are very reasonably priced. As an InteleTravel agent, you are also able to book travel packages for yourself or your clients through your company provided website as well as brand websites or by phone. Please believe, you will never have to worry about assistance from the InteleTravel team while you are building and operating your business. They will put your mind at ease by answering any questions that happen to come up when you begin building your independent travel business and at anytime that you have a question going forward. So, what are you waiting for? You can easily get started today and enjoy the freedom and flexibility of owning your very own travel business.